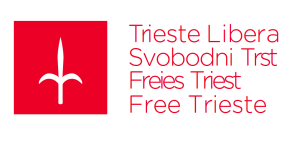 The Free Trieste Movement in the biggest political organization in Trieste, and the only one that works tirelessly since 2011 for the full activation of all civil and economic rights of the Free Territory of Trieste and of its international Free Port, of its citizens, and of its enterprises, as well as to put an end to the serious judicial and fiscal violations of the Italian Government, which is still sub-entrusted with its temporary civil administration. 
The work of Free Trieste does efficaciously develop on the local level, but also in respect of provisional Italian authorities and on the international level, with an intense elaboration of legal instruments, suitable acts, public actions and demonstration both concrete and very symbolic, all promoted both in Trieste and abroad through conventional media and especially on line, receiving back many contacts and interest, constantly increasing.
The Movement is exclusively active thanks to volunteers whee work without pay, asking to everyone to help as they can, because that is always useful, and according to their time and economic resources. 
Those who cannot directly partecipate can also help by sharing information in their environment, or with economic helps to cover the administrative costs of the organization. 
Each donation to the Free Trieste Movement makes a differnece and is greatly appreciated: donations can be either given to the secretarial office (in Piazza della Borsa 7, Trieste), sent via bank transfer (IBAN: IT94F0306909606100000075057 – BIC/SWIFT: BCITITMM929), or with Paypal by clicking the following button: