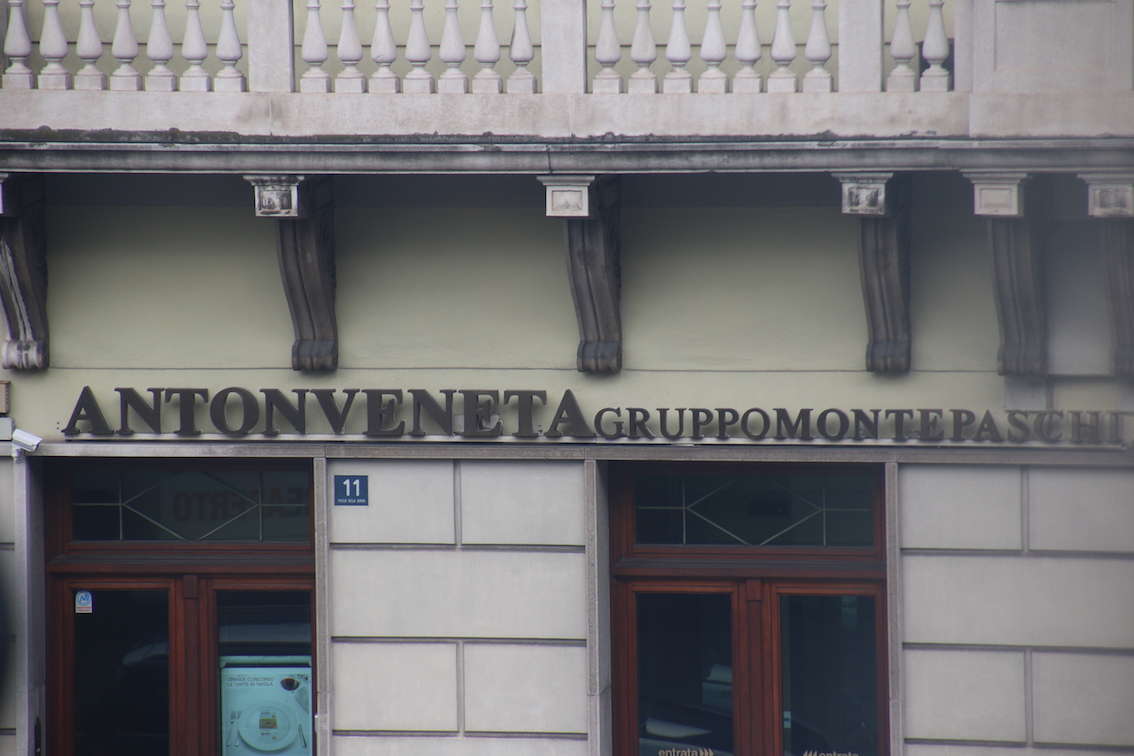 The economic crisis of the Italian banking system does have clear and serious side effects on Trieste as well. I did already write about it (The crisis of the Italian banking system and its consequences in the Free Territory of Trieste). The situation is very critical, it is enough seeing that during the first 20 days of this year, the Stock Exchange of Milano faced the disappearance of about EUR 50 billions – and 1,000 in Europe.
This is a financial storm that spares nobody, but it does especially affect the economies of the weakest Countries which, consequently, are more exposed. And the Italian baking system, which is already suffering, has been overwhelmed by the new global economic crisis, and has few possibilities to recover.
Among the most affected banks there is the Monte Paschi di Siena, which has exceeded 50% losses between December and January, after receiving a Knock Out -71% in the past year: nearly a default. Serious losses do also affect (mentioning only the big banks) Carige, Unicredit, Banco Popolare, Mediolanum. News worth a bulletin of war. The fear of the investors is more than justified. At the coming into force of the new European law of the "bail-in" tool, they are at risk of being liable for the debts of the banks in which they invested their money.
But how can the citizens of Trieste who are subject to a banking system that is forced on them in breach of the 1947 Peace Treaty, which assigns full monetary sovereignty to them, defend themselves? Being conservative.
Awaiting for the re-establishment of the correct regime of provisional government – temporary civil administration – it is necessary that the citizens of the Free Territory of Trieste defend themselves withdrawing their savings from the Italian and European banks that are most exposed by bringing those back within their State under the protection of the United Nations. A necessary line of economic defence to protect private savings and to support the quick re-establishment of the provisional regime of government in the FTT.
Translated from blog "Ambiente e Legalità" – "Environment and Legality" by Roberto Giurastante