Trieste: ownership transfers of the Northern Free Port are blocked
PRESS CONFERENCE ON MONDAY, 11AM, IN PIAZZA DELLA BORSA 7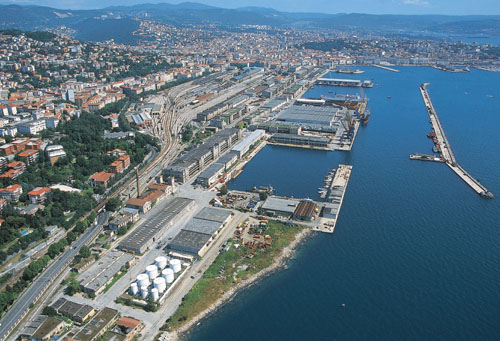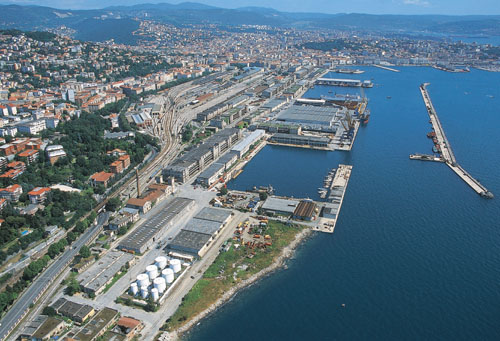 The Free Trieste Movements informs that, despite the ongoing declarations of local politicians, the areas of the Northern Free Port, also known as "Old Port", were not transferred to the City and all transfers are blocked by the verification and registration of the current ownership, established by the law.
This is because the Free Trieste Movement presented, in the past days, overcoming previous obstacles, a new procedure of inscription and intavolazione (registration in the Land Registry Office) of the property on the base of the latest legal title in force, the Treaty of Peace of 1947, which rules that those properties are part of the State Property of the Free Territory of Trieste, owner and used by the State Corporation "International Free Port of Trieste".
Since the Treaty if implemented in full in the Italian legal system, with laws of ratification and execution in force, its provisions are international obligation and the Italian Constitution rules that these rank higher than national or regional laws. International norms must be enforced first, even ex officio, being this a necessary premise to request possible amendments.
The operation of the politicians to remove from port use, remove from State Property and sell the area did not take into account the question of the ownership of the immovable properties, since these were not registered in the Land Registry Office, rather, they were registered in the register of public properties without changes of use. But again, to change this status, they would register the property in the Land Registry Office as well, and doing so requires legal titles prevailing on the Treaty of Peace, and they have none.
The Free Trieste Movement presents this situation during a PRESS CONFERENCE ON MONDAY, AUGUST 14 AT 11AM in the conference room of its head office, first floor, piazza della Borsa, Trieste.
Press Office of the Free Trieste