The Italian Government attempts to eliminate half of the international Free Port of Trieste
Violation of the Treaties that established the Free Territory and the Free Port of Trieste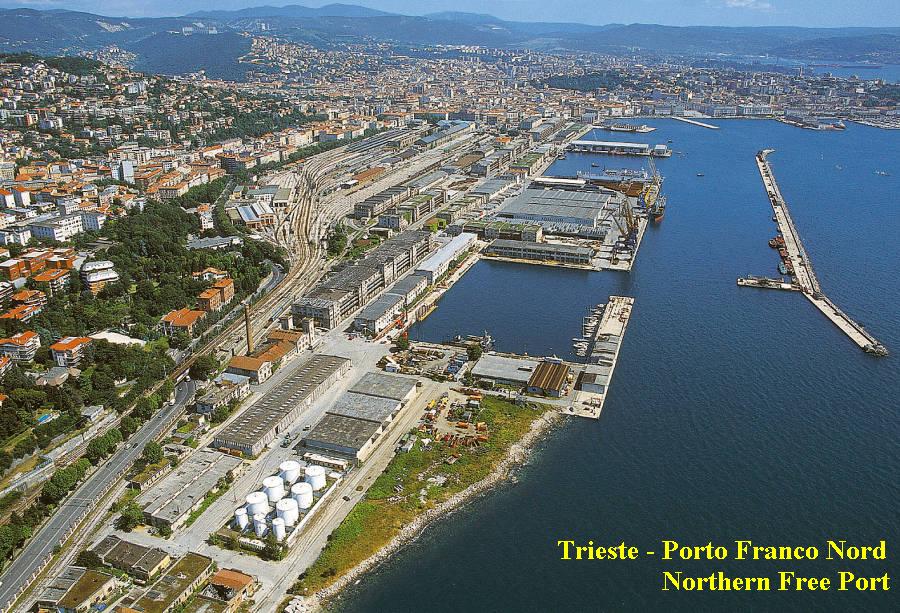 Trieste-Rome, December 20th, 2014. − During the December 15th session of the Italian Senate, the scandal-ridden and corrupt center-left Italian Government has forced the assembly to pass 3 amendments to the budget law in order to realize a massive building and housing speculation worth EUR 1,5 billions that would eliminate half of the international Free Port of Trieste, in breach of the 1947 international Treaties that establish the Free Territory and the Free Port of Trieste at the service of the Central and Eastern European States.
Premier Renzi's Partito Democratico – PD (Democratic Party) and its representatives support this speculation – which is illegal due to the above-mentioned violations of law, Their operation has already been denounced to judicial, anti-corruption and anti-mafia authorities as early as in 2010 on the base of actual evidences of interest as for money laundering of the most powerful Italian criminal organization: the 'ndrangheta.
Among the main supporters of the illegal speculation there are the national vice-secretary of the PD, Ms. Debora Serracchiani, also the current President of Region Friuli Venezia Giulia, the PD major of Trieste, Roberto Cosolini, parliamentarian (deputato) PD Ettore Rosato (the Italian Guardia di Finanza – financial police discovered his previous involvement in the Mamone case) and PD Senator Francesco Russo, who presented the three amendments to the budget law, which were approved on December 19th.
Internal documents confirm that the Renzi Government has forced the Senate: at first, the Commissione bilancio (Commission on Budget) had declared Senator Russo's amendments as inadmissible, because they had nothing to do with the budget law in question.
The director of investigative newspaper La Voce di Trieste, Mr. Paolo G. Parovel and the President of the Movimento Trieste Libera, (Free Trieste Movement) Mr. Roberto Giurastante are the authors of the anti-corruption and anti-mafia complaints. For their legal actions, both were subject to immediate delegitimization campaigns and threats.
The Free Trieste Movement announces that its immediate actions to defend the international Free Port of Trieste are being revealed soon: the Movement is to take action locally and also internationally with new anti-corruption and anti-mafia complaints against the political and institutional bodies and individuals responsible of this illegal speculation attempt.
[F.W.]