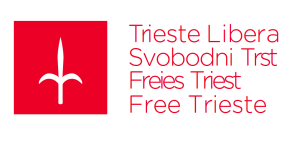 15 September 2019 – the Free Trieste Movement celebrated the Free Territory of Trieste's 72nd Independence Day.
In the morning, the Movement organized aflag-raising ceremony on the Free Territory-Italy-Slovenia triborder on Mt. Hermada. Free Trieste's Piazza della Borsa 7 office remained open the whole day, hosting a buffet and an exhibit of historical documents and photos about the Good British-US Government of the Free Territory of Trieste in its two forms: the occupation Government (1945-1947) and the provisional State Government (1947-1954).
Soon, the exhibit is being published also online.
The video (in Italian): LINK