Trieste: 780 citizens & enterprises VS the Italian Government for fair taxation in the Free Territory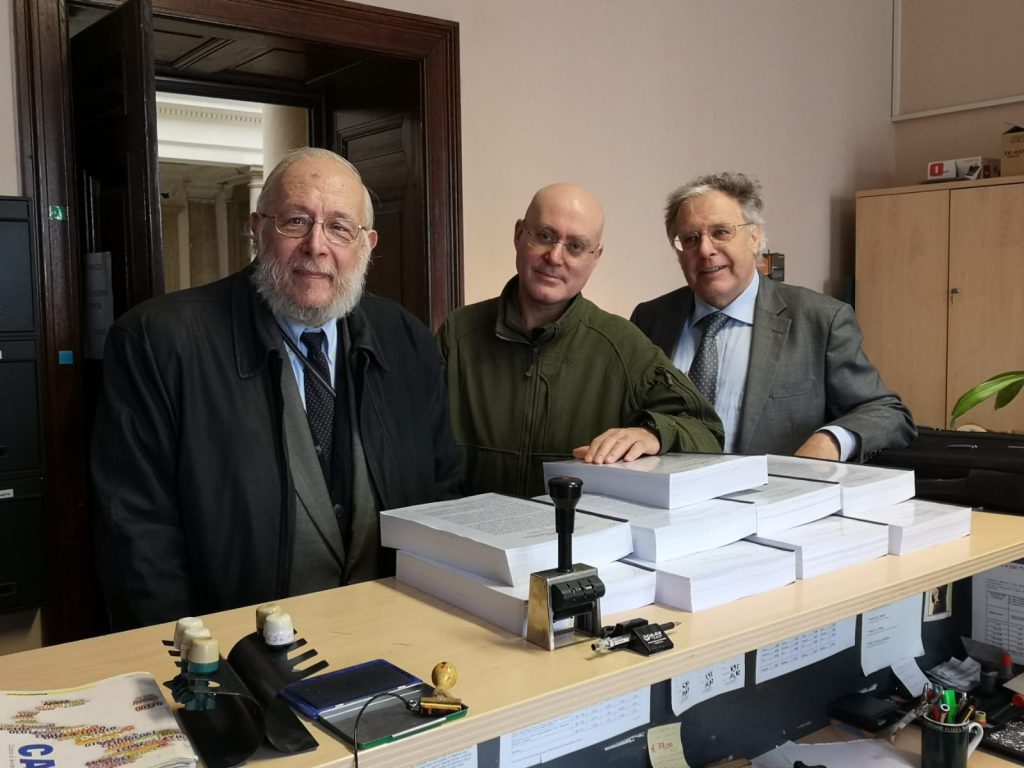 Left to right: Paolo G. Parovel (I.P.R. F.T.T.), Roberto Giurastante (Free Trieste Movement) and lawyer Dr. Walter Zidarich. [Photo: Mlach].
Trieste, 7 March 2019 – On Thursday, March 7th, the International Provisional Representative of the Free Territory of Trieste – I.P.R. F.T.T. has lodged at the Court of Trieste (see attached photo) the appeal in second instance for legal action No. 1757/17, initiated to request the verification of the system of taxation and the separate budget of the Free Territory of Trieste, which results in decreasing taxation by two thirds respect to that of the Italian State. 500 natural and legal persons, from Trieste and from abroad, have joined the legal action.
Tomorrow (March 8th) the I.P.R. F.T.T. is lodging at the same Court the first 248 interventions of natural and legal persons in legal action 4277/18, initiated to assess that the Italian Government cannot apply the VAT (22%) of the Italian State on the supplies of goods and of services, as well as on imports, that take place in the administered Free Territory of Trieste.
The progress of the two legal actions on taxation, both unprecedented, are being explained during a joint press conference of the I.P.R. F.T.T. and of the Free Trieste Movement on Friday, March 8th, at 11.30AM in the office of Trieste in piazza della Borsa 7.
Press Office of the Free Trieste Movement