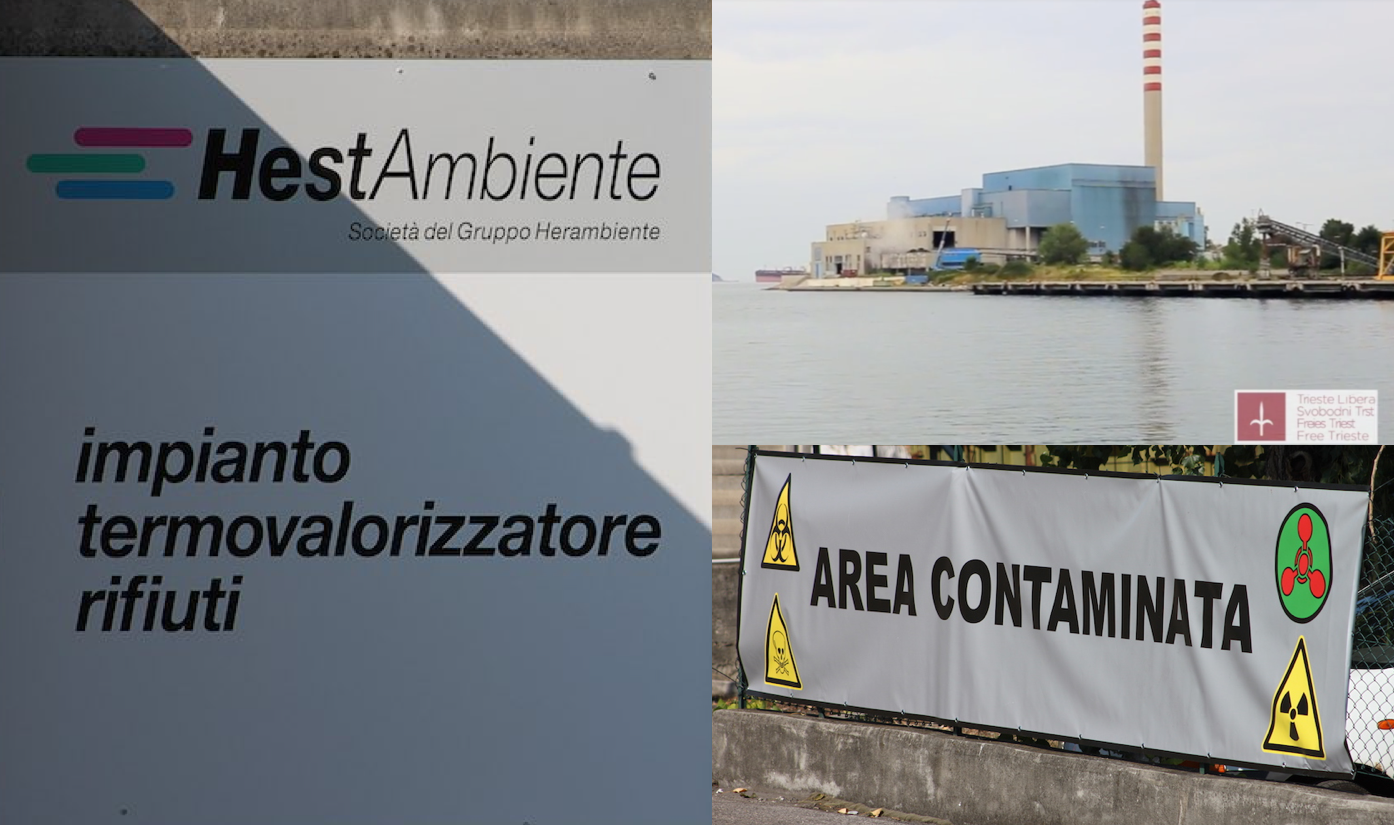 CONTINUES THE DEAFENING SILENCE OF THE PUBLIC ADMINISTRATIONS AND THE ITALIAN GOVERNMENT ABOUT THE ILLEGITIMATE USE OF THE INCINERATION PLANT OF TRIESTE TO DISPOSE ITALIAN WASTE.
The demonstration organized by the Free Trieste Movement on Saturday, August 26th, represents the first public opposition to the disastrous management of waste adopted by the provisional administering Italian Government in the Free Territory of Trieste.
It is an opportunistic and unscrupulous management that has led to using the incineration plant of Trieste to solve the waste emergencies in the most critical Italian areas.
This is how the incineration plant of Trieste, thanks to the condescension of the Commissioner of the Government/Prefect and to local administrators, was illegally made available to dispose the waste of another State, without agreements between the States (Italy and the provisional administration of the present-day Free Territory of Trieste), and also without economic advantages: for instance, the incineration plant was traded to a private Italian company (Hera) with the complete approval of the Italian politicians ho administer the Municipality of Trieste: an outright ransack.
A predation that took place under the eyes of the Italian Government that is entrusted with the temporary civil administration of the Free Territory of Trieste and of its international Free Port: reducing Trieste to a mere landfill of Italy, while the public properties of the Free Territory are undersold and its citizens are oppressed with illegal taxation. It is an ongoing theft, worth the cruelest criminal regime.
What remains to Trieste at the end of this "business" that produces wealth for Italy is just the damages produced by pollution: 100,000 tonnages of waste are received from Italy every year, resulting in one cubic kilometer of toxic gasses released in the atmosphere, dioxin and heavy metals falling in a range of dozens of kilometers around the incineration plant. Such environmental costs are unfair and unbearable for the little Free Territory of Trieste, which is already devastated by decades of exploitation as landfill of the Italian State (which I have already denounced in my investigative book "Tracks of Legality – how Italian corruptions and mafias pollute the Free Territory of Trieste" LINK).
VIDEO: LINK
Translated from blog "Ambiente e Legalità" – "Environment and Legality" by Roberto Giurastante