1947-2017: Trieste, the US, and the UK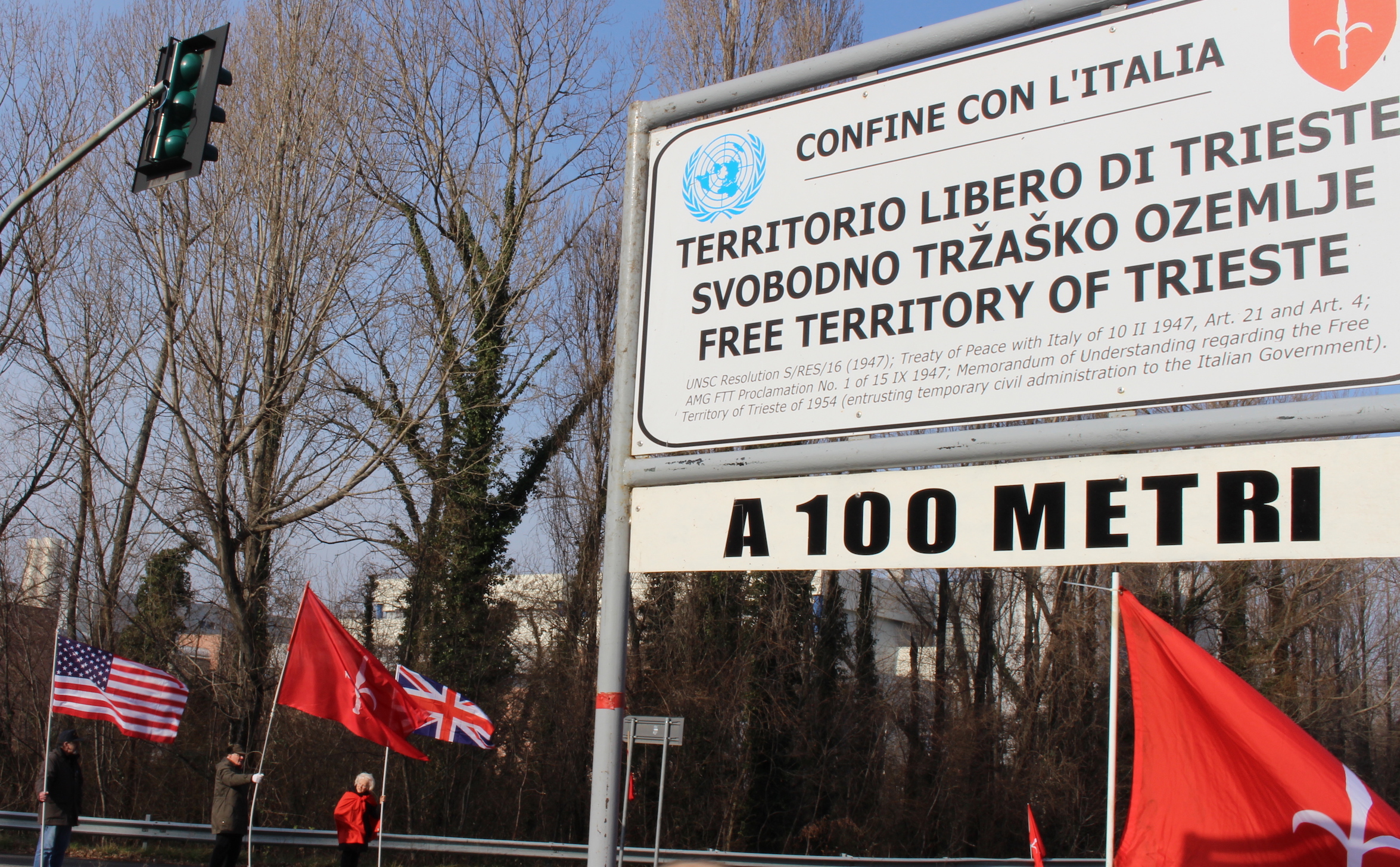 In 2017 the present-day Free Territory of Trieste and its international Free Port, established by the Treaty of Peace with Italy of 10 February 1947 under a provisional regime entrusted to the Governments of the United States and of the United Kingdom, turn seventy.
The British-US Governments maintained this primary mandate, but since 1954 have sub-entrusted the military defence of the Free Territory to the NATO, and its civil administration to the Italian Government, with all consequent international obligations.
Considering that the Italian Government violates those obligations, the Free Trieste Movement has celebrated the anniversary on the State border of the Free Territory of Trieste with Italy, near Duino-Devin, flying the flags of the Free Territory, of the United States, and of the United Kingdom.
Press Office of the Free Trieste Movement
Further information:
– About the Free Territory of Trieste: LINK (Free Trieste Movement)
– The present-day Free Territory of Trieste: LINK (I.P.R. F.T.T.)