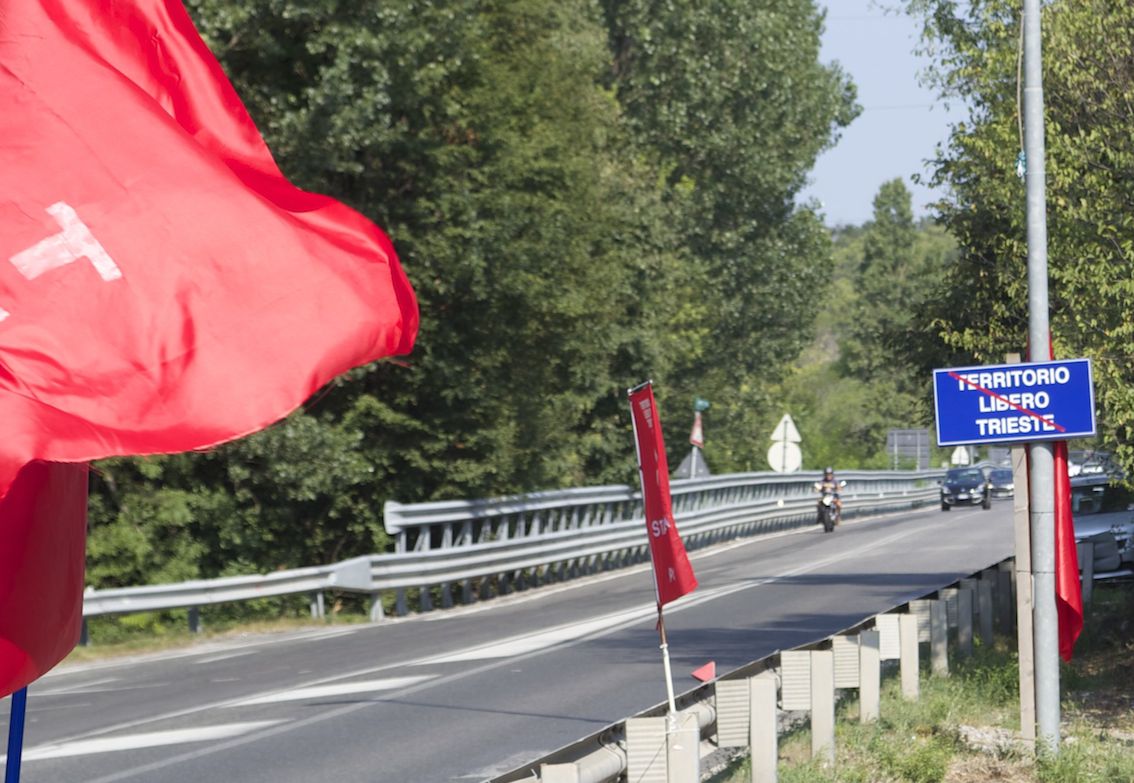 On August 15th, 2015 Free Trieste restarted its sit-ins on the Free Territory of Trieste's State border. The Movement is continuing the sit-ins until September 15th. The chosen locations are the same of the old frontier posts. They were here until the 1990s, when Italy slowly dismissed them.
The sit-ins are not just a show-off: this is a chance to inform travelers about the border's existence.
This border exists by virtue of the 1947 Treaty of Peace. The Northern Trieste – Italy border crossing is the same as then (less than 10Km on land). The southern border of the present-day Free Territory of Trieste is with Slovenia (about 100Km on land).
During the Ferragosto (August 15th) weekend, Free Trieste's volunteers run 3 sit-ins. Two were on the border with Italy (mouth of the Timavo and not far away from the town of Medeazza) and one on the border with Slovenia (Gorjansko).
Tourists visiting or leaving the Free Territory received Free Trieste's multilingual brochures.
Overall it was a successful, much appreciated initiative. Tourists from Slovenia and Austria are already well-informed, Germans not that much. Sounding horns, as a greeting. Happy people greeting Free Trieste's volunteers.
The halberd flags of the Free Territory of Trieste fly fierce in the wind. A summer shower approaches. And off, to freedom.
Translated from blog "Ambiente e Legalità" – "Environment and Legality" by Roberto Giurastante