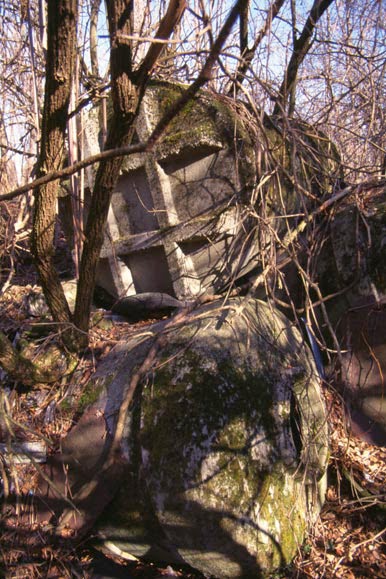 Huge dumping grounds. They hide more than just hazardous waste: there are also remnants of the Italian  warfare arsenal. And it is not some old rifles, bombs, unexploded mines, or rotten scraps of cannons and other "memorabilia" worth a war museum. No. We are talking about weapon of mass destruction, those Italy made between 1914 and 1945.
Chemical weapons that, after WWII and after the 1947 Treaty of Peace, Italy could no longer own. And so, after the Italian Government received temporary civili administration over then-Zone A of the Free Territory of Trieste, those weapons were brought right there.
The present-day Free Territory of Trieste became Italy's relief valve. Here ended up also more "poisons of State". As if the huge stocks of chemical weapons left behind after WWII were not enough.
The operations to hide this thorny "waste" intensified and extended also to the international Free Port of Trieste with high maritime landfills in the mid-1960s, after the establishment of a new body used to deceptively simulate Italian sovereignty over the Free Territory of Trieste: Region Friuli Venezia Giulia.
A good example of this new use of the port is the landfill/embankment of Barcola. As years passed, this strategy of devastating the territory was maintained, expanding the dumping grounds – both coastal and under the level of the sea – getting closer and closer to the border with then Yugoslavia and also moving most of the hazardous waste, including these of the Italian chemical arsenal on the highlands of the Karst.
The severeness of Trieste's the environmental has no equal, especially taking into account the surface of this small State (about 212 km²).
A neutral, demilitarized State, turned into a landfill of waste, including military waste, by the very authorities that, instead, should have administered it on behalf of the UN, but took advantage of the tensions of the Cold War to ransack it.
Currently, Italy is trying to make the tracks of this environmental rape disappear, at least, the most compromising ones must go. And so, the drums that contained chemical weapons vanish, in the dumping grounds of the Karst, where they did "rest in peace" for decades, after leaking their load of deadly poisons and under the protection of Italian authorities.
It is in beneath the surface of the Free Territory that the evidences of this crime against the environment and against humanity are now hidden. It is a well-planned environmental disaster and it caused lots of victims. And it goes on, killing every single cursed day.
Here: this is what Italy celebrates as Trieste's redemption.
Translated from blog "Ambiente e Legalità" – "Environment and Legality" by Roberto Giurastante
***
WEAPONS OF MASS DESTRUCTION AND THE ENVIRONMENTAL DEVASTATION IN TRIESTE.
By environmentalist organization Greenaction – Transnational  (English version care of the Free Trieste Movement):
From blog "Environment and Legality" (English version care of the Free Trieste Movement):