Anti-Semitism: a yellow star against the Free Trieste Movement
The Movement denounces it and answers organizing a kosher dinner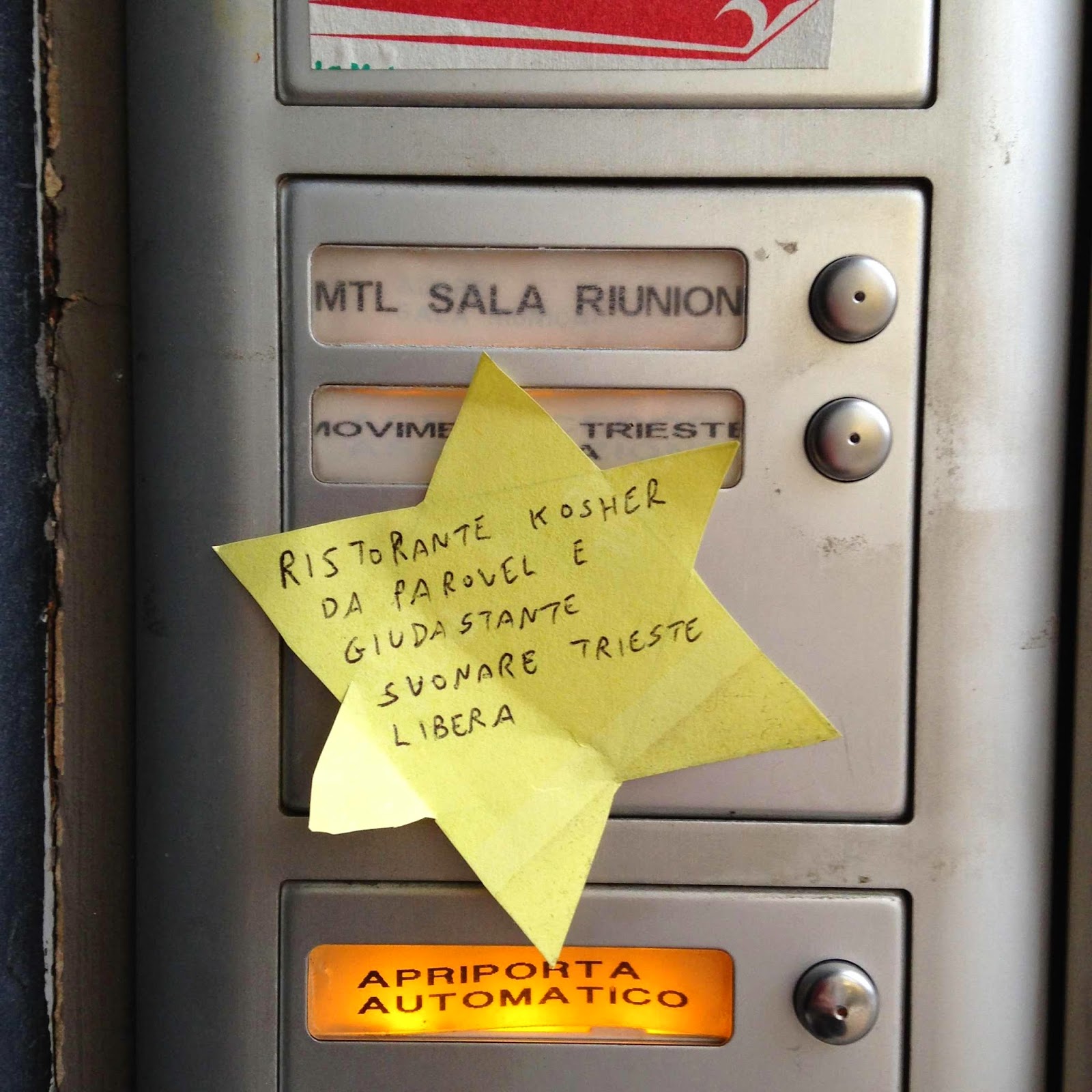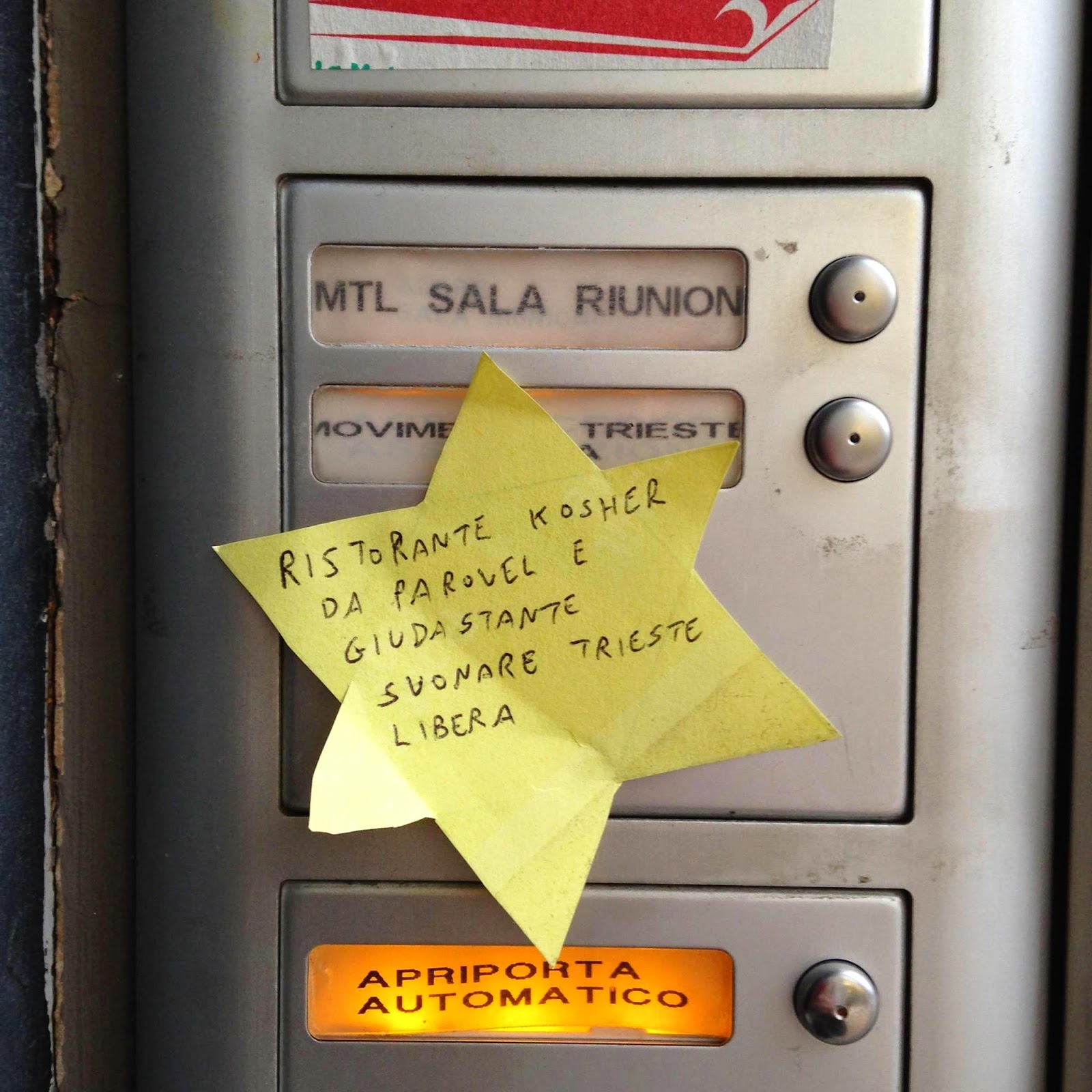 Since some time, the enemies of the Free Trieste Movement, which defends the Free Territory and international Free Port of Trieste, target it with increasing anti-Semite insults on Facebook, accusing the organization of being supporter and funded by "Israeli Zionists."
The accusations and offences are coming from the environment of the so called "dissidents" currently based in via Roma – they use both their real names and pseudonymous – and, according to Free Trieste, quite a significant part of them comes from the nationalist Italian right wing and neo-Fascism, and they often show behaviors and mentality typical of vandals.
Now, the Free Trieste Movement denounces that on Saturday, November 15th, early afternoon, somebody has glued on the ring-bell of the headquarter in piazza della Borsa 7, in the historic center of the city, a six-edged, yellow star, just like the ones Nazis forced Jews to wear, writing on it, in capital letters «KOSHER RESTAURANT AT PAROVEL AND GIUDASTANTE RING TO TRIESTE LIBERA».
The yellow star and the writing refer to the President of the Movement, Roberto Giurastante (mangling to derogatory "Giudastante"), to the political analyst and investigative journalist Paolo G. Parovel and to an article of newspaper Il Piccolo about a dinner of oily fish that has been organized for the members by the social club of the Movement, which is where there once was the Triestine kosher restaurant of Armin and Charlotte Goldberger, opened in 1907 and shout down in 1930s, during the Fascist era.
The Movement in going to present official complaints as for this and the other anti-Semite offences it received, as well as any other form of racism, and it informs that identifying the author of this action won't be difficult, since the whole area is covered by security cameras.
As for the specific provocation of anti-Semits, Free Trieste answers declaring that the Movement will be honored to organize a real kosher dinner in memory of the "Restaurant Goldberger", excellent symbol of a richer, cosmopolite and multi-religious Austrian Trieste.