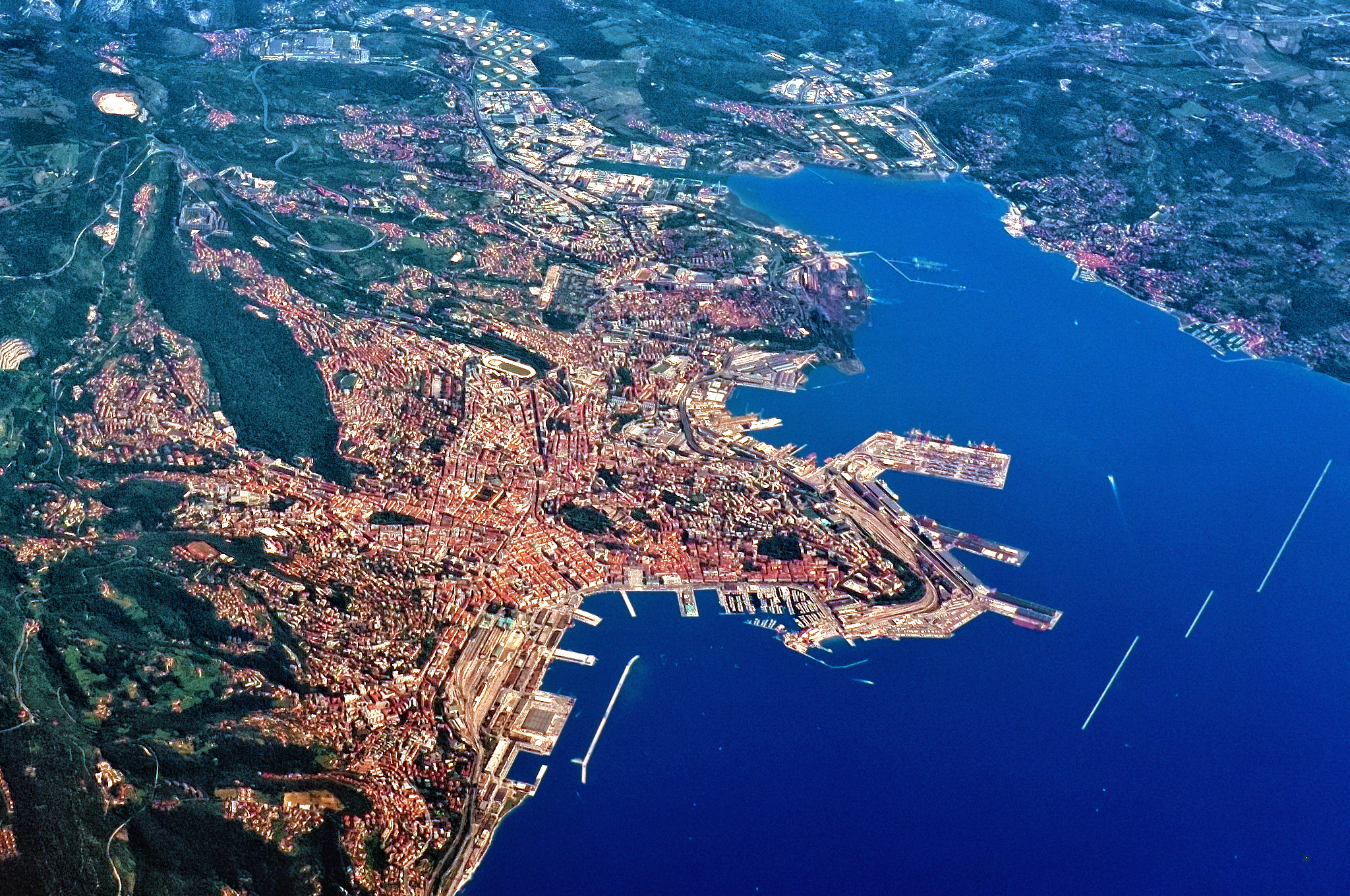 The international Free Port of Trieste is a State Corporation of the present-day Free Territory of Trieste, an independent Sovereign State established at the coming into force of the Treaty of Peace with Italy, signed in Paris on 10 February 1947.
Article 34 of ANNEX VI to the Treaty, activates the International Free Port of Trieste:
"A free port shall be established in the Free Territory and shall be administered on the basis of the provisions of an international instrument drawn up by the Council of Foreign Ministers, approved by the Security Council, and annexed to the present Treaty (Annex VIII). The Government of the Free Territory shall enact all necessary legislation and take all necessary steps to give effect to the provisions of such instrument."
To read the Treaty of Peace in the official English, French, and Russian versions: UN Treaty Series vol. 49 No. 747.
The Free Trieste Movement is actively raising awareness about this important economic resource, defined as the "European Singapore" by investigative newspaper "La Voce di Trieste" (LINK) and as the "Unknown Dimension" by economic Austrian newspaper "Börsen-Kurier" (LINK).
In 2014, following a notice of default to the administering Italian authorities (LINK) the Free Trieste Movement presented a formal notice to the Italian Government from Vienna (see the transcript of the press conference at this LINK): the document explains and clarifies the legal status of the Free Territory and international Free Port of Trieste, as well as presenting a draft decree to the administering Italian Government, for it to enforce the articles from 1 to 20 of Annex VIII to the 1947 Treaty of Peace and reactivate the correct administration of the international Free Port of the Free Territory of Trieste: LINK
Unfortunately, the Italian political system is since long attempting to suffocate this unique free port to favor the same Italian ports that are under the most strict control of organised criminality; right now it is attempting to divert the traffics of the Baltic-Adriatic corridor from the port of Trieste to the ports of Southern Italy, an illegal action that would not only breach the Treaty of Peace with Italy, but also cause a permanent strategic damage by subtracting enormous development possibilities to Trieste, but also to the nearby ports of Koper – Capodistria (Slovenia), Rijeka (Croatia) and Ploče (Bosnia).
On this topic, see the analysis  "The Italian sabotage of the strategic ports of Trieste and Koper" published by investigative newspaper "La Voce di Trieste" – LINK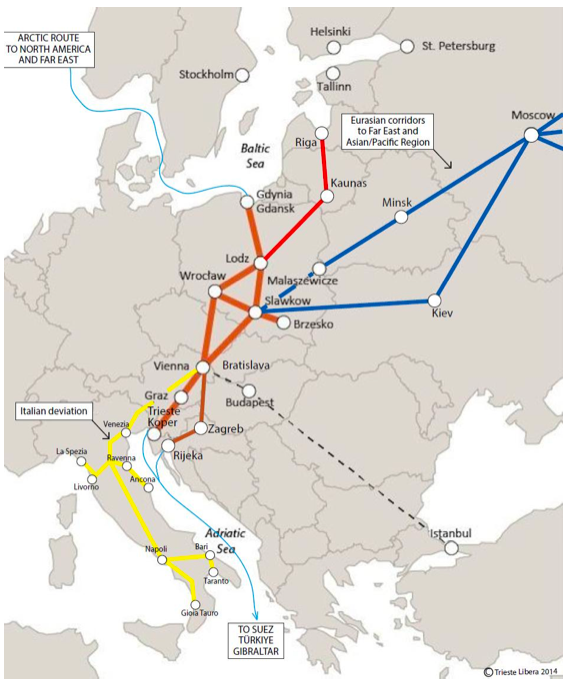 The press releases of the Free Trieste Movement regarding the defence of the International Free Port of the Free Territory of Trieste, as well as the economic potential and advantages offered by this strategic area are published here: LINK
The present-day Free Territory of Trieste borders with Italy and with Slovenia: